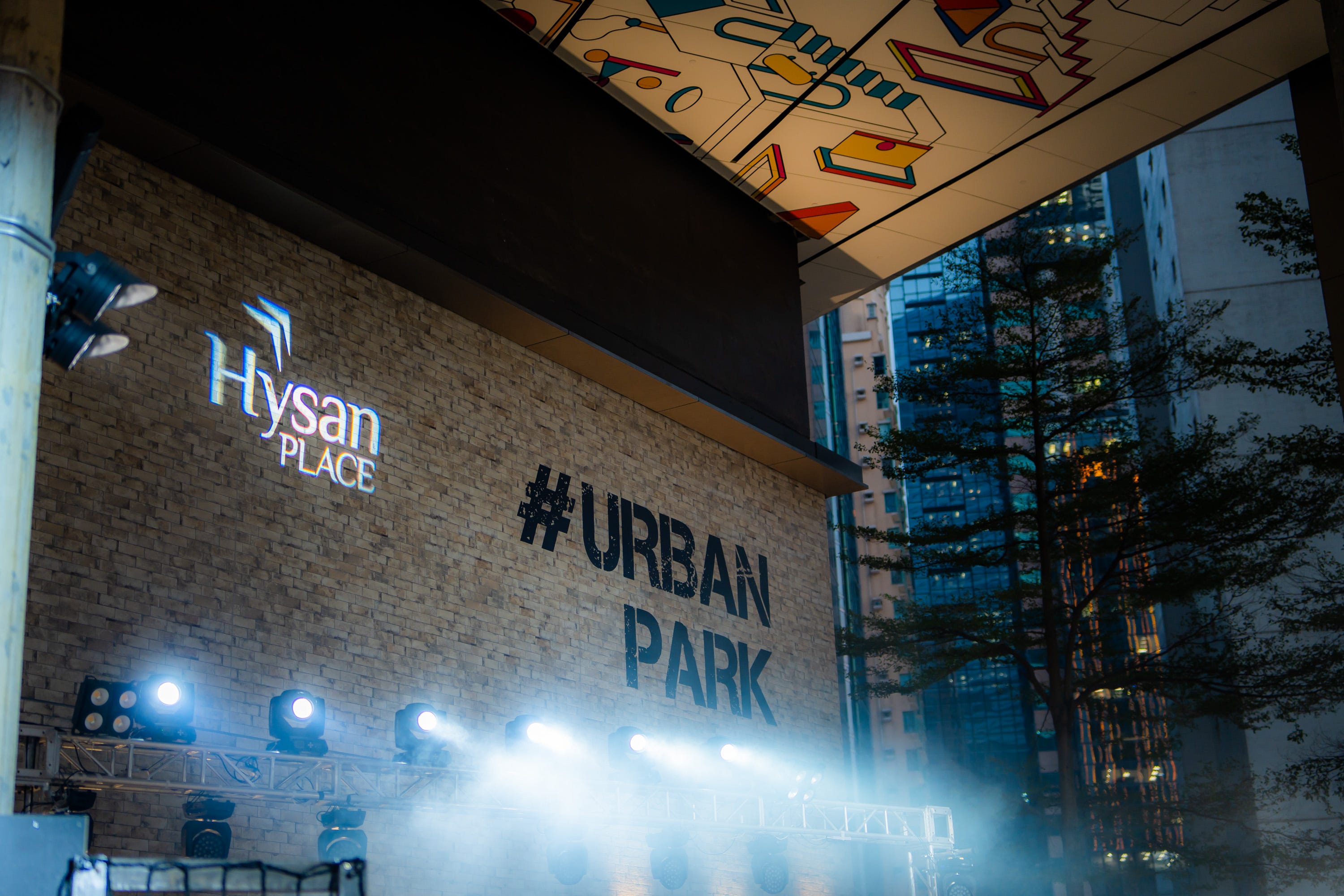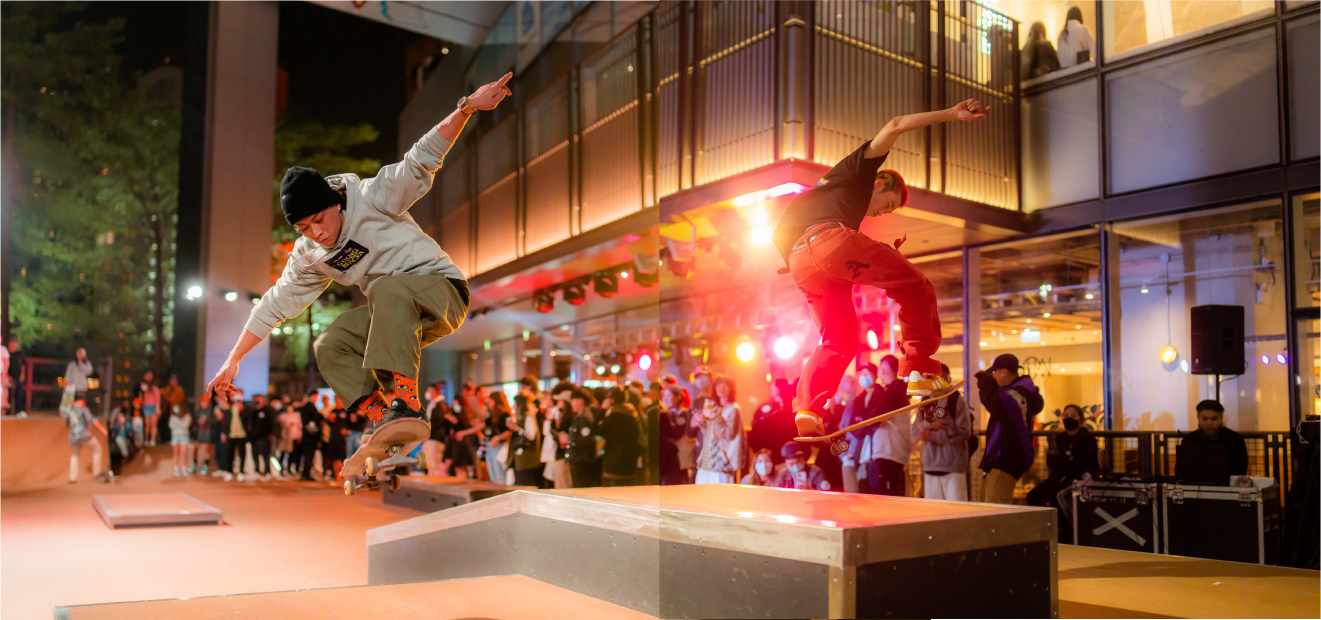 Since its debut in the world's largest international sports event, the Tokyo Olympics 2021, skateboarding has surged in popularity across the globe, Hong Kong is being no exception. Skateboarding culture is often associated with fashion and street culture, both of the factors have been actively promoted by Hysan to shape Hong Kong into a culturally unique city. Over the past two years, Hysan has not only proudly presented the "Lee Gardens Skateboard Fest," which introduces the public to the art of skateboarding, but also repurposed part of its primely located "#Urban Park," the sky garden on the 4th floor of Hysan Place, as Hong Kong's first covered skatepark. The skatepark, situated at the very centre of all the hustle and bustle, weaves together elements of vogue, arts, and sports, to inspire visitors with the electric atmosphere of skateboarding, while showcasing the creativity and vitality of Hong Kong!
This year, Hysan has gone a step further by inviting world-renowned skateboarding star Lucien Clarke from the UK to be the honoured guest at the opening event of "#Urban Park." Furthermore, Hysan Place is now the first stop on the "GOING PLACES" global tour, with pop-up stores to spring up worldwide in 2023. With his outstanding skateboarding skills, coupled with his passion and talent for street culture and art creation, Lucien Clarke is one of the most sought-after artists in Europe and has collaborated with numerous major international brands.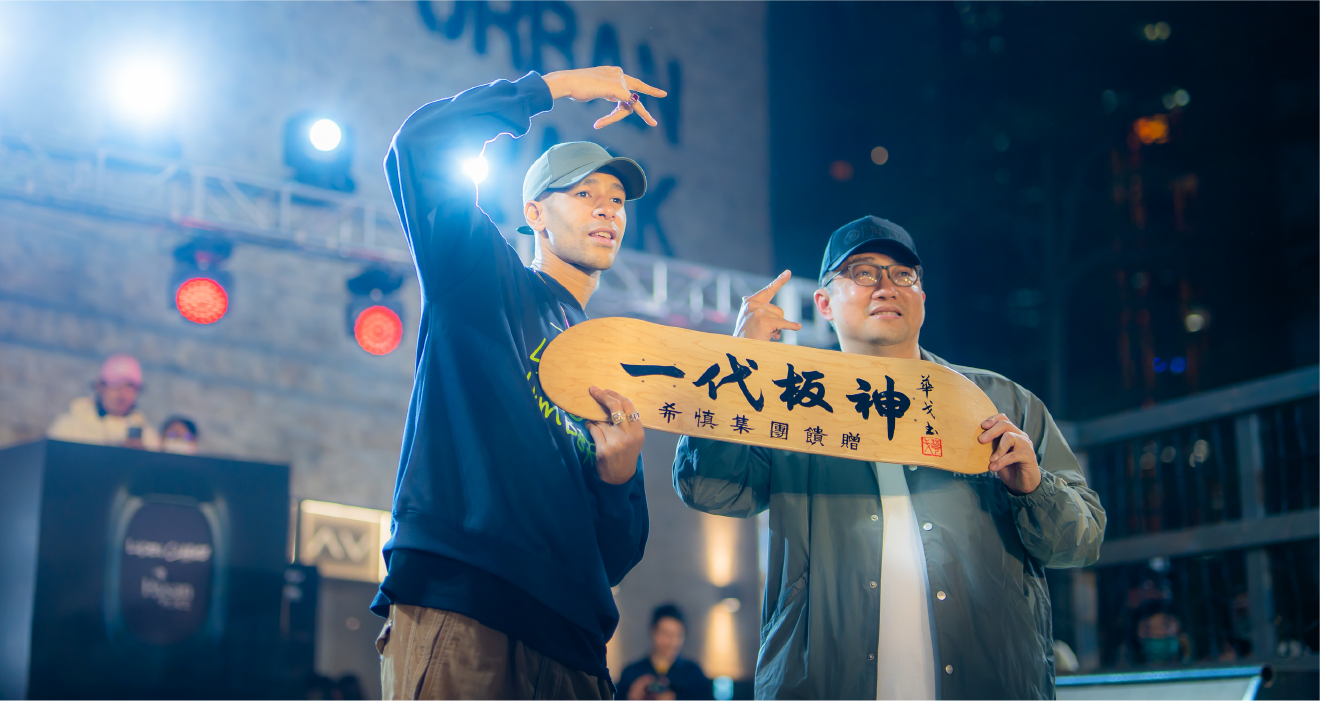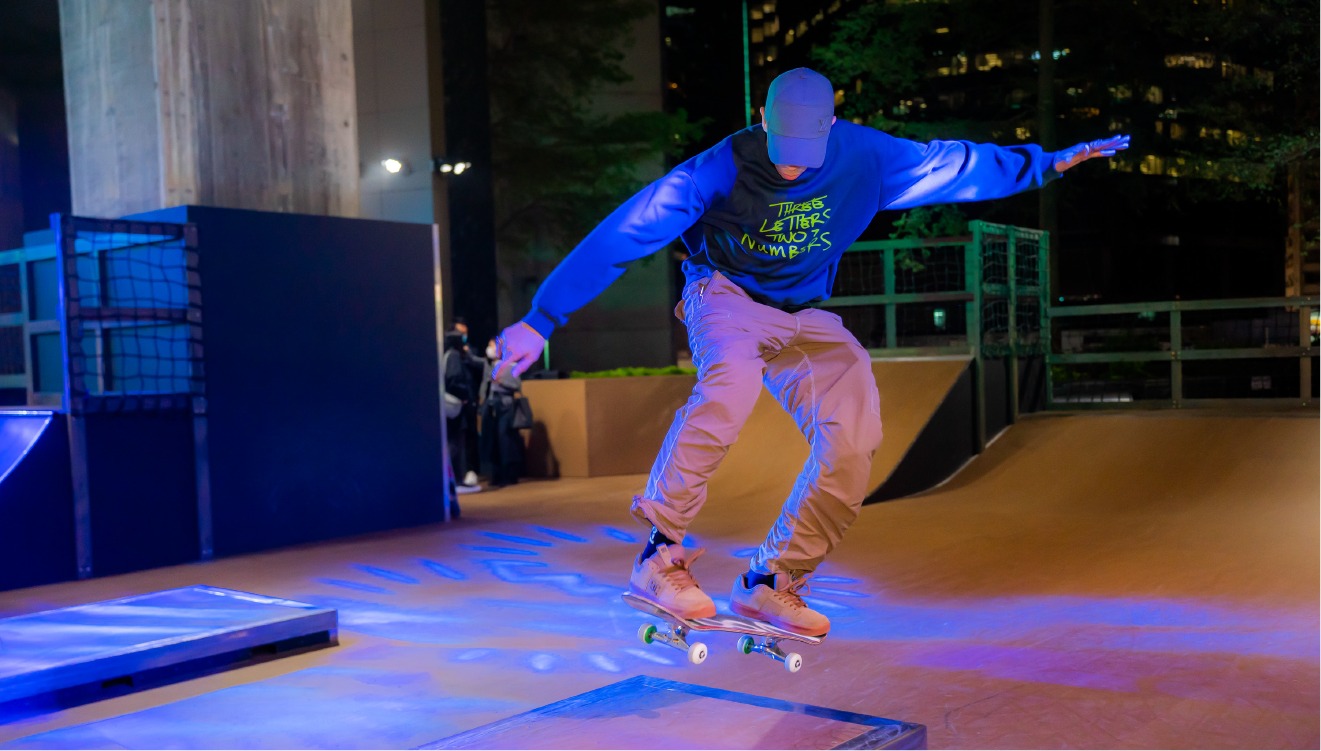 To celebrate the upcoming opening of the "#Urban Park," Clarke will be bringing his own brand of DCV'87 to Hysan Place in the form of a pop-up store, interacting with local skateboarders and lovers. It will undoubtedly be a precious opportunity to learn more about his insight into the art of skateboarding!
Lee Garden members can now order selected limited products for the event on the hy! online platform. Download the Lee Gardens App now to register as a member for free, and be the first to snap up all the limited products on hy!. It's a chance that you do not want to miss!
---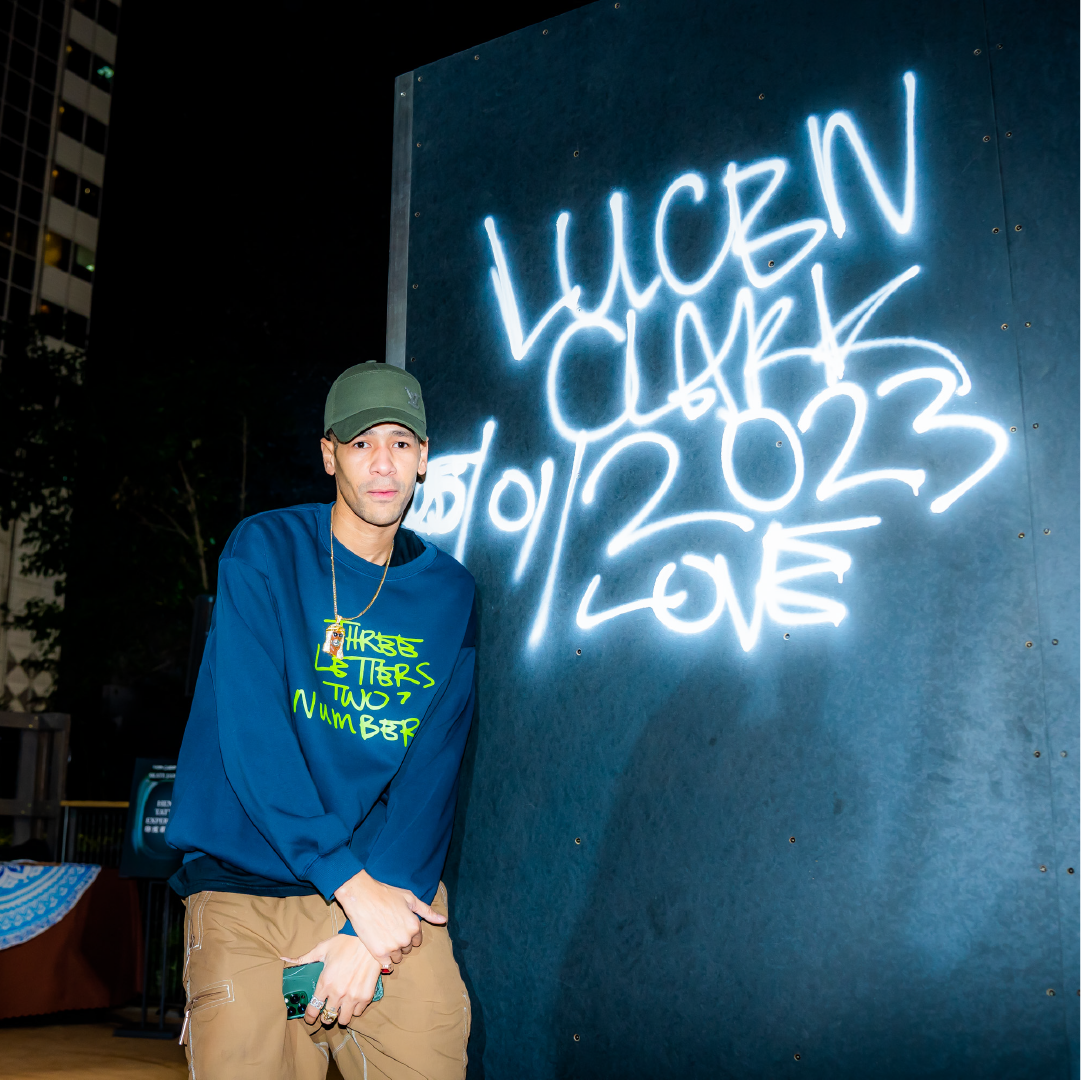 【About Lucien Clarke】
Nicknamed the "Skate Rat," he is the first skater who swept across multiple luxury brands as designer and creative director, leaping successfully forward from a skater to a model and further to a creative designer of crossover street series for LV, Gucci and other brands
---