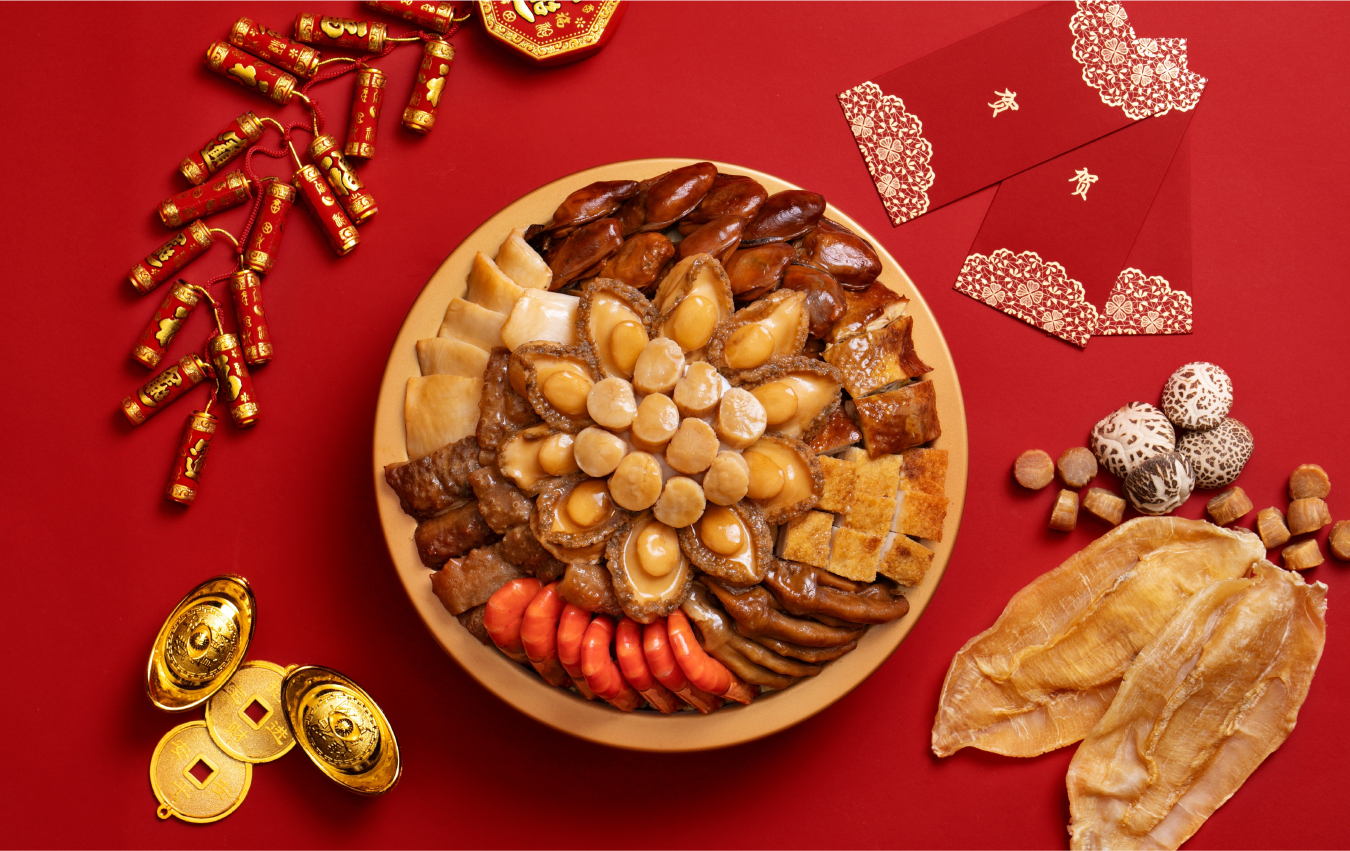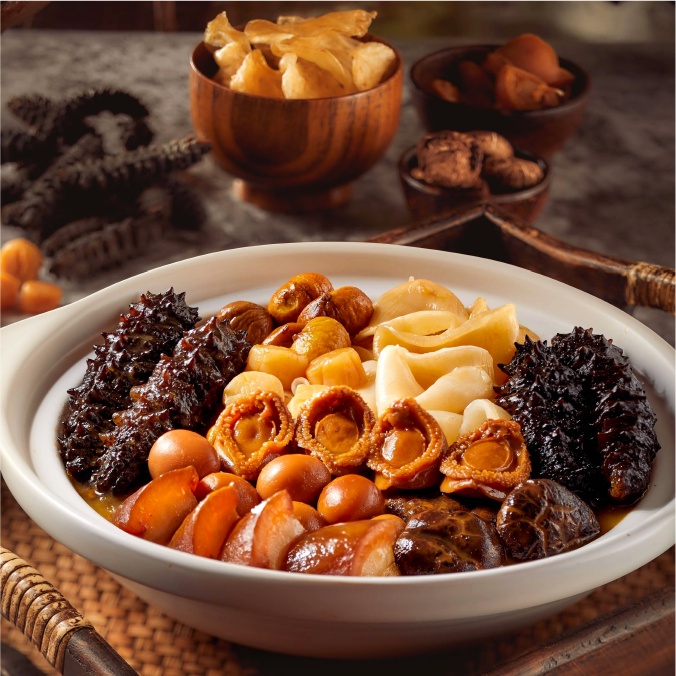 Poon Chois, symbolising the abundance of wealth and daily necessities, have become an essential part of Hong Kong's food culture during major festivals, even indispensable during the Lunar New Year. Families gathering around the table and digging into Poon Chois is a sign of joyous and gleeful family reunions. Ingredients used in Poon Chois also symbolise auspiciousness. For instance, daikon signals a good opening to the year, while bean curd sheets represent contentment and happiness, and fish balls symbolise enjoying surpluses in all aspects of life in the coming years.
There are multiple theories regarding the origin of Poon Chois. The most widely circulated one traces the birth of Poon Chois back to the late Southern Song dynasty. Zhao Bing, the Song Emperor of the time, fled south to avoid capture by the Yuan army, hiding in Wusha, Dongguan and the walled villages in the New Territories of Hong Kong. Lacking exquisite food in these remote areas, the residents could only heat and stack the little food they had in a wooden bowl to serve the Emperor. Famished and freezing from the cold, the Emperor was deeply touched by the generous hospitality these villagers showed and found the food most delectable. Since then, the villagers would prepare Poon Chois to celebrate auspicious occasions and the New Year, a tradition passed down generations to this day. Nowadays, the sought-after Poon Chois come in all shapes and forms, and are finely packaged and easily transportable, allowing for takeaways to be simply reheated on a stove and enjoyed in homes.
Whether in large department stores or small stalls at the Lunar New Year fair, you would often find attractive lucky bags hanging off the shelves. Lucky bags are said to have originated from Daikokuten, one of the Seven Lucky Gods in Japanese folklore. Considered to be the incarnation of the God of Wealth and the God of Medicine, who specialises in curing diseases, Daikokuten is often depicted carrying a full bag filled with blessings, happiness, and auspiciousness. It is this legend which inspired the Lucky Bags of today, filled with all kinds of delicate presents, ingredients, and gifts symbolising goodwill. They now carry the meaning of "good deeds will be rewarded" and "wishing peace for all," a symbol of spreading good luck and fortune.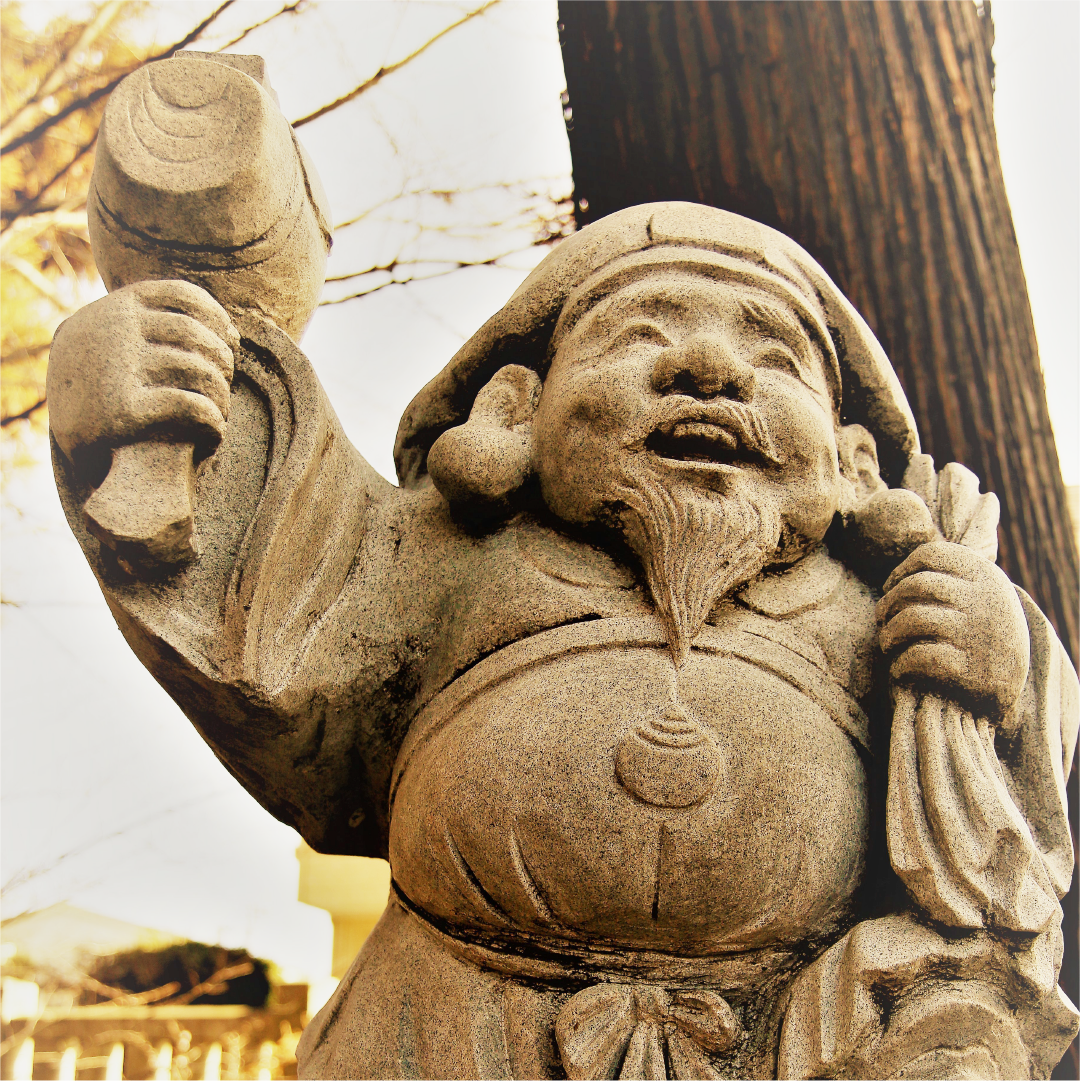 ---
hy! Lee Gardens has specially prepared a variety of New Year gifts for you to discover online, saving you time and effort. Shop now and get ready for the New Year!
【Tailor-make Your Lucky Bag with Free Delivery】
From 1 January to 5 February 2023, tailor-make your very own lucky bag and have it delivered for free! With three tiers of pricing available, namely $388, $888, and $1288, choose your favourite lucky bag filled with blessings and joy.
---
【Classic Poon Chois Delivered to Your Doorstep】
Restaurants at Lee Gardens, including 10 Shanghai, THE STARVIEW, The Graces Restaurant, West Villa Restaurant and Tsui Hang Village, are now offering meticulously designed and thoughtfully prepared takeaway Poon Chois for you to share with your family at home.
Delivery service cut-off date: 18 January 2023
Last delivery date: 21 January 2023
---