【Your Guide to a Stylish Outdoor Feast】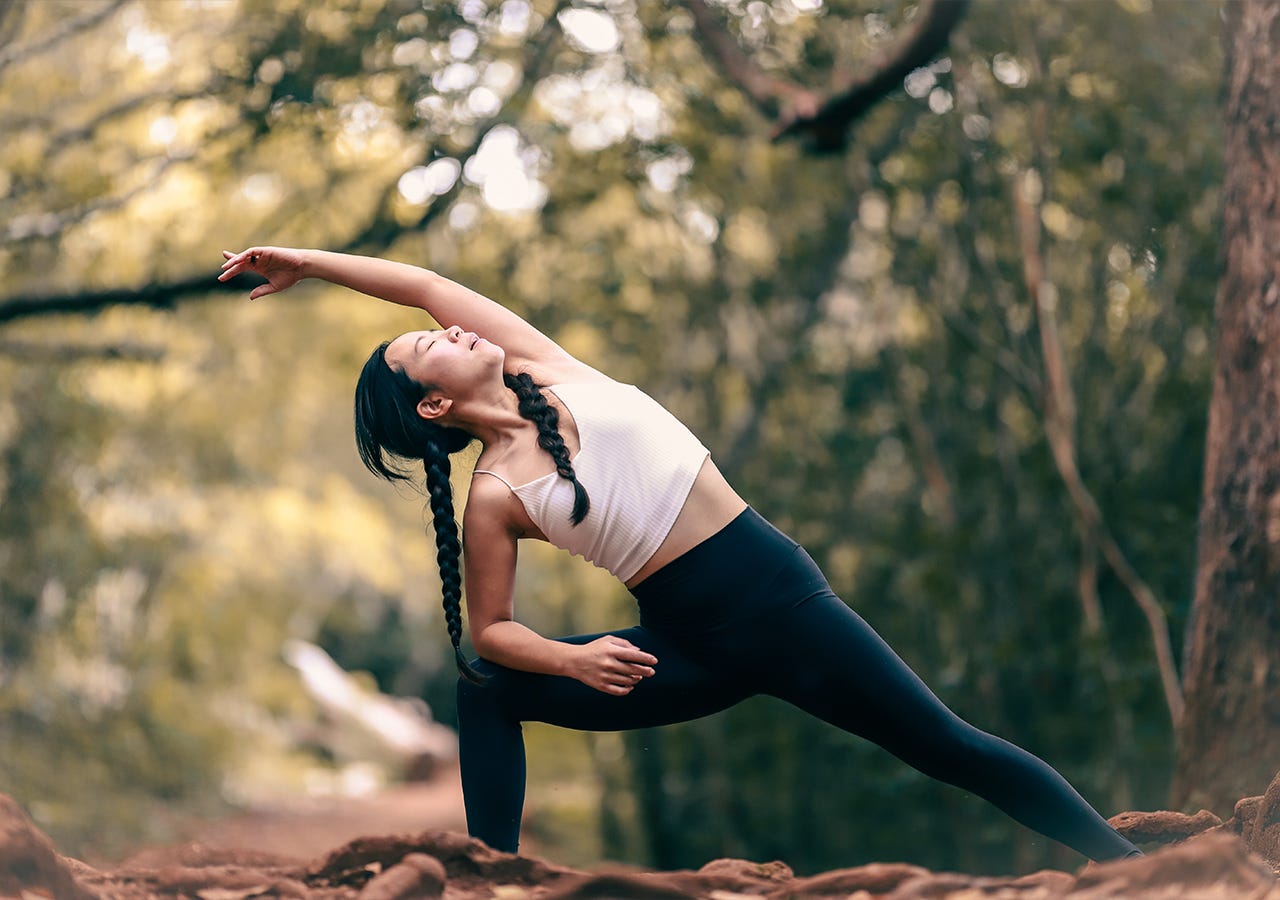 Now that we're on the other side of Mid-Autumn, it's officially the ideal season for a picnic.
Read on for ideas, tips, tricks, and hacks for the perfect feast in the breezy fall weather.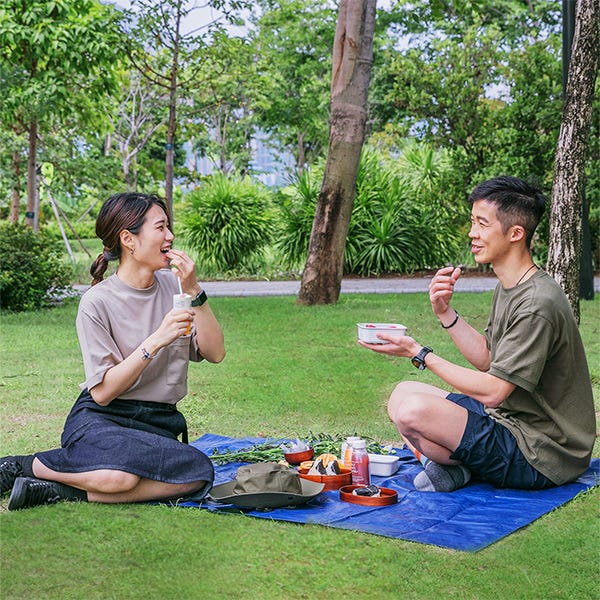 【The Accessories】
The ultimate picnic doesn't just have to be scrumptious; it has to be Instagram-friendly as well. In that regard, a key anchor of the picnic (or the photo!) is a cute wicker picnic basket.
Next, choose a vintage-chic picnic blanket that's machine-washable in case of food spills or grass stains. You may also want a small table to hold wine glasses. Drop in a MUJI PE picnic sheet, a foldable umbrella, and some sunscreen mist for a post-picnic siesta under the afternoon sun.
TIP: You just need ONE charming wicker basket. Pack the rest of your things in functional tote bags or insulated and waterproof containers.
【The Perfect Spot】
It should be somewhere idyllic and scenic but with the option for natural shade. For somewhere close and convenient, head to Tamar Park, a large public space with landscaped green grass and the unbeatable view of the Victoria Harbor.
For a hidden gem that's still right in the heart of the city, try the Green Lane Service Reservoir Sitting Out Area, which is accessible from Blue Pool Road in Happy Valley or the triple intersection of Tai Hang Road with Blue Pool Road, not far from Stubbs Road.
It may take some time to figure out how to get there, but you'll be rewarded by the perfect oasis in the middle of a crowded city.
Incidentally, the Green Lane Service Reservoir Sitting Out Area is the starting location of the 2022 Hysan Island Hike and Run event.
TIP: Bring a tent to make your own shade and ensure some relief from the sun. Remember to bring wind deterrents: blanket weights or tethers to hold things down in case the autumn breeze gets too feisty!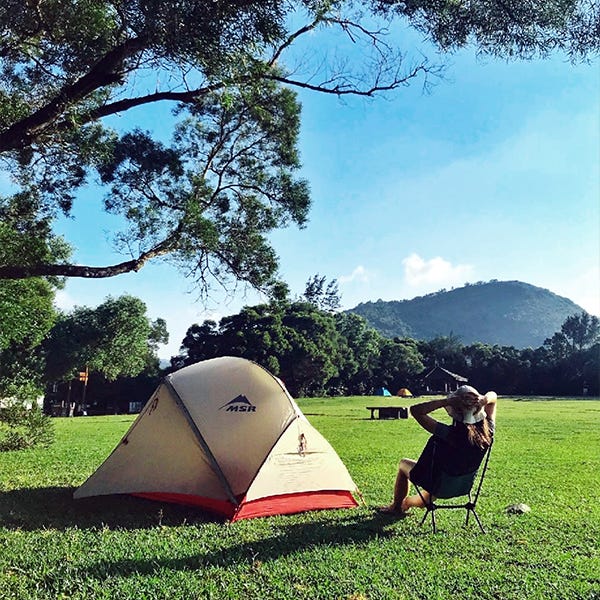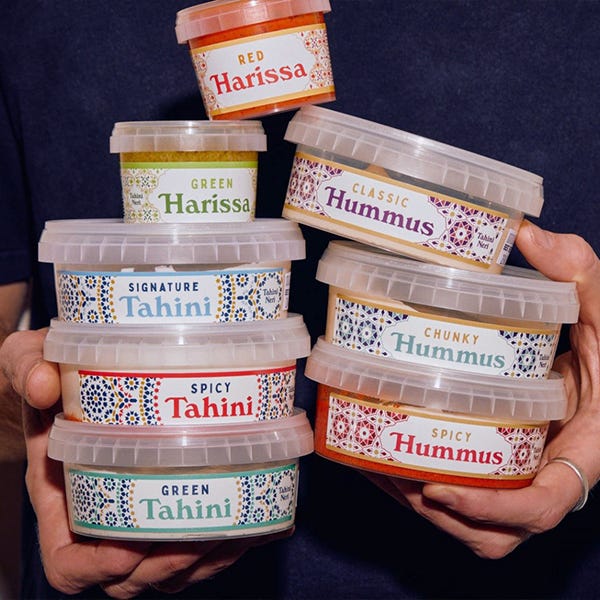 【The Food】
Now on to the food. Bring what you can grab and pick up easily, with "built-in handles", like fruit on skewers, corn on the cobs, and chicken drumsticks. Whatever you can to minimise the need for utensils. Try roasted Chipolata sausages from Feather & Bone for a good balance of flavour and generous seasoning, or hummus and crudités for the veggie-lovers.
TIP: The English word "picnic" derives from the French pique nique, which referred to a kind of potluck. Encourage everybody to bring something to lessen the burden of one!
【The Jars】
Lidded mason jars are the perfect container for just about everything: salads, sides, condiments, dips, and dressings. They offer a rustic serving option that won't spill, is easily transportable, and with lids that keep out bugs.
TIP: Apart from mason jars, skip the paper plates that tend to go soggy and collapse, and opt for enamel plates instead. They also look and feel cooler than plastic, and they're better for the environment too.
【The Activities】
Plan and pack for activities: card games, board games, a ball to throw around, or books. Go retro with a shuttlecock or a kite that both make for a fun work-out. If you're looking to de-stress after a hectic work week, the innovative packable Carry Onwards Mat from lululemon is perfect for outdoor yoga.
Finally, don't forget to have fun! The first picnics in England were enjoyed by the wealthy: hunting feasts from the Medieval times, Renaissance banquets, and Victorian garden parties. Re-enact the modern version of this age-old tradition in style!